Each month, the programmers at the Criterion Channel produce incredible line-ups for their subscribers. For September, the Channel will feature films from Ang Lee, Carlos Saura, Sofia Bohdanowicz, and more!
Below you'll find the programming schedule for the month, along with a complete list of titles that Criterion has in store for us. Don't forget to check the Criterion Channel's main page regularly though, as they occasionally will drop surprises that aren't included in the official press release.
Don't subscribe yet? Start a 14-day free trial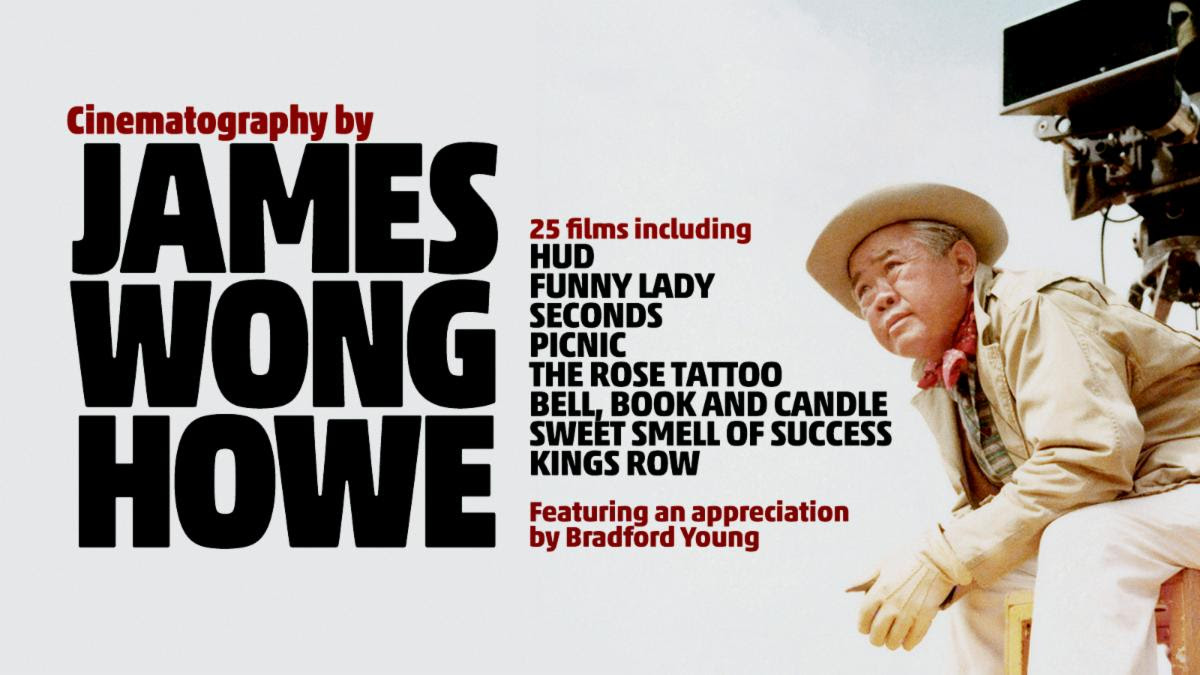 Featuring an appreciation by cinematographer Bradford Young
When the opening credits read "Cinematography by James Wong Howe," it's a sure sign of quality. A brilliant innovator whose career spanned from the silent era to the 1970s, the Chinese American trailblazer became one of golden-age Hollywood's preeminent cameramen, renowned for his mastery of light and shadow and pioneering use of deep-focus cinematography, low-key lighting (earning him the nickname Low-Key Howe), wide-angle lenses, and dolly shots, always in service of enhancing a film's dramatic and psychological impact. Witness the Weegee-like tabloid punch he gives to the sleazy New York cityscapes of the noir classic Sweet Smell of Success; the fantastical, phosphorescent colors of the witchy romantic romp Bell, Book and Candle; and the distorted expressionist flourishes he brings to John Frankenheimer's paranoiac nightmare Seconds for a taste of Howe's inimitable artistry.
If there was ever a born movie star, it was Romy Schneider. The radiantly beautiful daughter of German acting royalty, Schneider was propelled to stardom while still a teenager with her performance as the young Empress Elisabeth of Austria in the much beloved Sissi. Not content to play the ingenue for long, however, Schneider soon relocated to France, where she sought out more complex, challenging, and provocative roles in films like the languidly sexy thriller La piscine, which capitalized on her smoldering chemistry with her onetime lover Alain Delon, and Andrzej Żuławski's intense psychodrama That Most Important Thing: Love, in which she delivered a fearlessly raw turn that earned her the inaugural César Award for Best Actress. Though her career was cut tragically short by her death at age forty-three, Schneider's mystique has only grown over time thanks to the alluring combination of passion and intelligence she brought to every performance.
Featuring an introduction by critic Alicia Malone
Of the myriad cinematic revolutions that swept the globe in the 1950s and '60s, the British New Wave stood out for the raw immediacy and intense realism with which it rendered working-class lives and experiences. Emerging alongside the "angry young men" of England's literary scene, filmmakers like Tony Richardson, Karel Reisz, and Lindsay Anderson broke new ground by giving voice to the frustrations and disillusionment felt by average Britons in tough, hard-hitting touchstones of what came to be known as "kitchen-sink realism," including Look Back in Anger, Saturday Night and Sunday Morning, and This Sporting Life. Throughout the 1960s, directors such as John Schlesinger (Billy Liar, Darling) and Richard Lester (The Knack … and How to Get It) would continue to push the boundaries of the movement, taking it into increasingly expressionistic, fanciful, and experimental territory that reflected the liberated spirit of swinging-sixties London.
Reality and fantasy, dreams and memories flow freely into one another in the haunting, layered works of iconoclastic auteur Carlos Saura, arguably the most important Spanish filmmaker to emerge between Luis Buñuel and Pedro Almodóvar. Achieving international renown during the repressive years of Francisco Franco's rule, Saura became a model for how to make dissident political cinema under an authoritarian regime, using potent metaphors and symbolism to dodge censors and examine his nation's troubled twentieth-century history. In complex and often controversial works like Peppermint Frappé, Cousin Angelica, and Cría cuervos … —frequently starring his longtime partner Geraldine Chaplin—Saura explored the legacy of fascism and its devastating effects on a generation of Spanish citizens, while in often-overlooked post-Franco films such as Deprisa, deprisa he captured the turbulence of a society experiencing the first shockwaves of liberalization.
Featuring the exclusive streaming premiere of the documentary Searching for Mr. Rugoff
How did era-defining art films like Z, Gimme Shelter, and Scenes from a Marriage find an audience in the U.S.? It was thanks in large part to a groundbreaking movie-theater chain and distribution company called Cinema 5, the brainchild of an inspired, often difficult impresario named Donald Rugoff. Selected to accompany the exclusive streaming premiere of Ira Deutchman's documentary Searching for Mr. Rugoff, this survey of some of the films that Cinema 5 helped make classics includes underground landmarks (Putney Swope), international provocations (WR: Mysteries of the Organism), documentary triumphs (Harlan County USA), cult favorites (The Man Who Fell to Earth), and even the movie that made Arnold Schwarzenegger a household name (Pumping Iron).
Ken Loach's poignant tale of a young boy's bond with a wild kestrel remains cinema's quintessential portrait of working-class Northern England.
SUPPLEMENTAL FEATURES: A television profile of Loach; a documentary on the making of the film; and more.
Based on Thomas Mann's classic novella, this late-career masterpiece from Luchino Visconti is one of cinema's most exalted literary adaptations, as sensually rich as it is allegorically resonant.
SUPPLEMENTAL FEATURES: A documentary about Visconti featuring interviews with his peers and collaborators; a short film by Visconti on his efforts to cast the character of Tadzio; interviews with Visconti, costume designer Piero Tosi, and scholar Stefano Albertini; and more.
Seventeen-year-old Del (Del Walker), with no money and nowhere to go, breaks into train cars with his pal Bronco Bullfrog (Sam Shepherd). But one day he meets the lovely Irene (Anne Gooding), and despite an earful from his dad (and her mum), the two young lovers run away together—but to where? Shot in London's East End in 1969, cast with Doc Marten–wearing "suedehead" locals, and set to a dynamic soundtrack by the art-rock band Audience, Barney Platts-Mills's Bronco Bullfrog blends the intimate-character based sensitivity of Mike Leigh and Ken Loach with early hints of the hard, wild edges that would come to define the punk movement in the following decade. After a minuscule American release following its Edinburgh and Cannes premieres, this unsung counterculture anthem returns over fifty years later as a cult landmark.
Newly arrived from Beijing, elderly tai chi master Mr. Chu (Sihung Lung) struggles to adjust to life in New York, living with his Americanized son Alex (Ye-tong Wang). Chu immediately butts heads with his white daughter-in-law, Martha (Deb Snyder), a put-upon writer who seems to blame him for her own paralyzing inability to focus. But when Chu begins teaching tai chi at a local school, his desire to make a meaningful connection comes to fruition in the most unexpected of ways. Pushing Hands is the warm, irresistible debut film from Oscar-winning director Ang Lee, forming the first chapter in his Father Knows Best trilogy, which depicts the tensions between the traditional Confucian values of the older generation and the realities of modern life.
This illuminating, unexpected slice of forgotten film history tells the story of Donald Rugoff, who was the crazy genius behind Cinema 5, the groundbreaking midcentury theater chain and film-distribution company. Rugoff was a difficult (some would say impossible) person but was also the man who brought international art films to mainstream attention with outrageous marketing schemes and pure bluster. Rugoff's impact on cinema culture in the United States is inestimable, and his influence on the art-film business is undeniable. Yet, mysteriously, Rugoff is now virtually forgotten. Searching for Mr. Rugoff tells the story of this fascinating, elusive personality through the eyes of his former employee Ira Deutchman, who sets out to find the truth about the man who had such a major impact on his life, and to understand how such an important figure could have disappeared so completely.
Searching for Mr. Rugoff is accompanied by The Cinema 5 Story, a series of films distributed by the legendary Cinema 5.
Codirected by Saul Williams and Anisia Uzeyman, this visually wondrous sci-fi punk musical takes place in the hilltops of Burundi, where a group of escaped coltan miners form an anticolonialist hacker collective. From their camp in an otherworldly e-waste dump, they attempt a takeover of the authoritarian regime exploiting the region's natural resources—and its people. Set between states of being—past and present, dream and waking life, colonized and free, male and female, memory and prescience—Neptune Frost is an invigorating and empowering direct download to the cerebral cortex and a call to reclaim technology for progressive political ends.
Accompanied by Luchino Visconti's Death in Venice
The Most Beautiful Boy in the World follows Björn Andrésen, who was propelled to international stardom at the age of fifteen based on his looks. In 1969, filmmaker Luchino Visconti scoured Europe looking for the perfect boy to personify absolute beauty in his adaptation of Thomas Mann's Death in Venice. One year later, he discovered Björn, a shy Swedish teenager whose performance as Tadzio brought him overnight fame and led to a brief, intense, and turbulent odyssey that took him from the Lido in Venice to London, the Cannes Film Festival, and faraway Japan. At the London premiere of Death in Venice, Visconti proclaimed his Tadzio "the world's most beautiful boy." Fifty years later, Björn takes us on a remarkable journey made of personal memories, cinema history, stardust, and tragedy in what could be his last attempt to finally get his life back on track.
Many of the rigorously intelligent and slyly playful films of singular Canadian auteur Sofia Bohdanowicz play out like offbeat detective stories, with her own family history as the mystery to be solved. The inspector, as it were, is Bohdanowicz's frequent collaborator and on-screen alter ego Deragh Campbell, who has played the character of Audrey Benac—a persistent, ever-curious young woman digging through the fragments of her family's past—in two acclaimed features (Never Eat Alone, MS Slavic 7) and two more shorts (Veslemøy's Song, Point and Line to Plane) to date. With each tantalizing new entry, Bohdanowicz and Campbell reveal new dimensions of a fascinating lineage and of Audrey herself. Their collaborations are accompanied by several of Bohdanowicz's solo efforts, including the captivating documentary Maison du bonheur.
Features
Shorts
Using dance, printed texts, folk poetry, and the words and experiences of her subjects, Trinh T. Minh-ha explores the role of Vietnamese women throughout history and the present.
Newly restored and streaming for the first time, Sarah Maldoror's electrifying chronicle of Angola's awakening independence movement is a revolutionary bombshell.
One of the very few features directed by a woman during the 1930s, this atmospherically tawdry, twist-filled thriller by Dorothy Davenport boasts a strange, almost surreal power.
More women filmmakers featured in this month's programming:
In the latest installment of our Spotlight series, critic Alicia Malone unpacks Ernst Lubitsch's brilliant political satire, one of the most acclaimed comedies of all time.
Adapted from Russell Banks's novel about a small town reckoning with trauma in the wake of a tragic school-bus accident, Atom Egoyan's The Sweet Hereafter is a profound meditation on grief and loss that manages to find compassion and hope in the bleakest of circumstances. In this edition of Observations on Film Art, Professor Jeff Smith explores the bold decisions that Egoyan made in bringing Banks's novel to the screen—particularly his complex use of nonlinear, associative editing that moves the story back and forth in time to reveal unexpected resonances between the film's characters and themes. In forgoing traditional narrative structure, Egoyan arrives at something altogether deeper, more mysterious, and uniquely cinematic.
In the latest installment of our Meet the Filmmakers interview series, Terence Davies—subject of a recent Channel retrospective—revisits his early cinema experiences and the beginning of his career, and explores the inspiration behind his lush, memory-saturated films.
In Patang ("The Kite"), a complicated family reunion unfolds amid the spectacular sights of India's largest and most magnificent kite festival.
Discover the larger-than-life true story of the daring couple behind one of the most treasured children's-book series of all time.
This dazzling animated adventure from Japan brings a spectacular fantasy world to life with exuberant charm and imagination.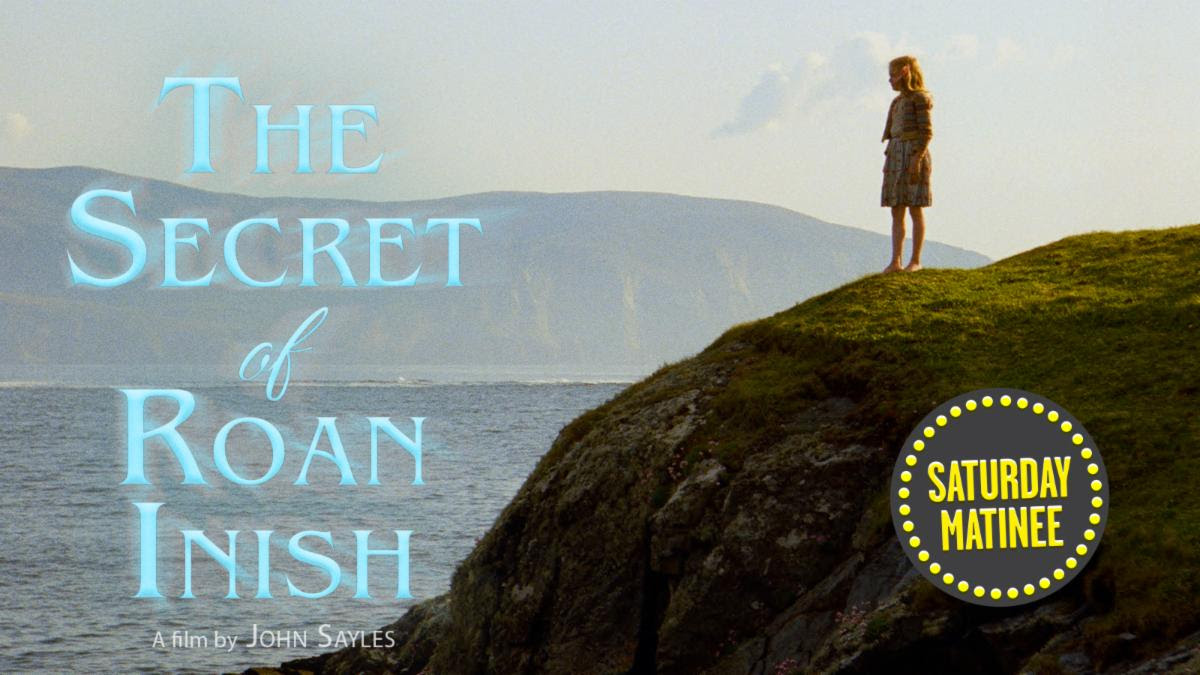 The great John Sayles gently evokes a world brimming with fairy-tale wonder and mystery in this lovely magical-realist fable steeped in Irish folklore.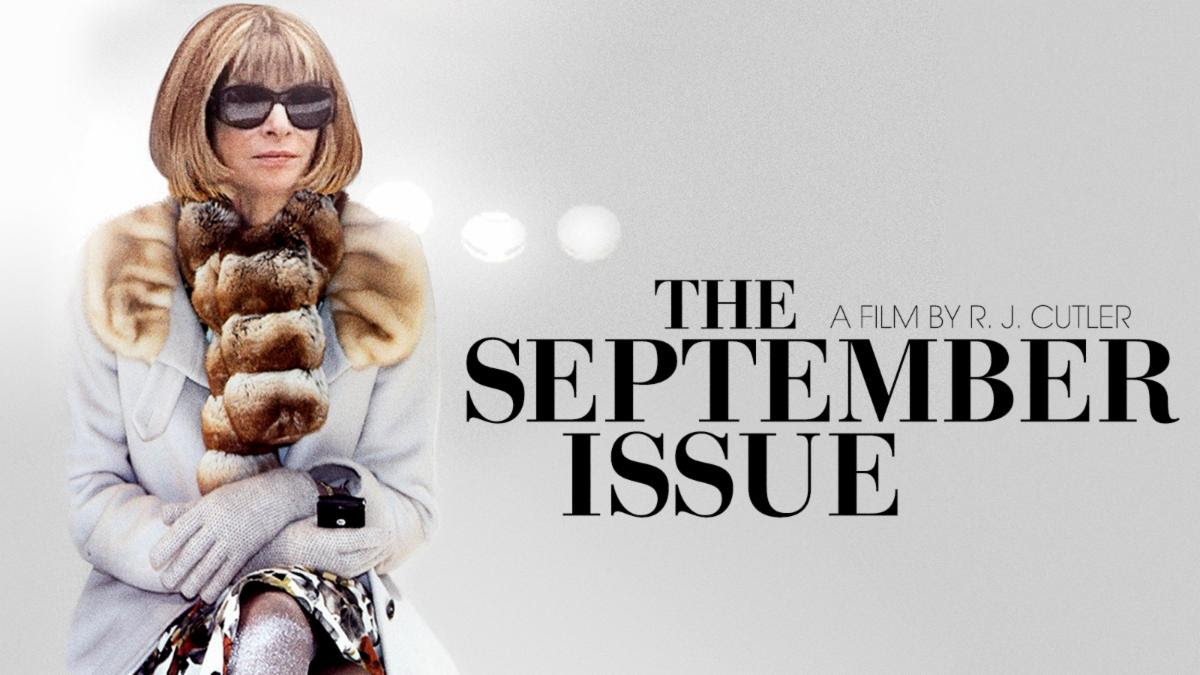 Capitalism and creativity collide in this behind-the-seams look at legendary Vogue editor Anna Wintour's fashion-industry empire as it prepares for the release of the magazine's flagship issue.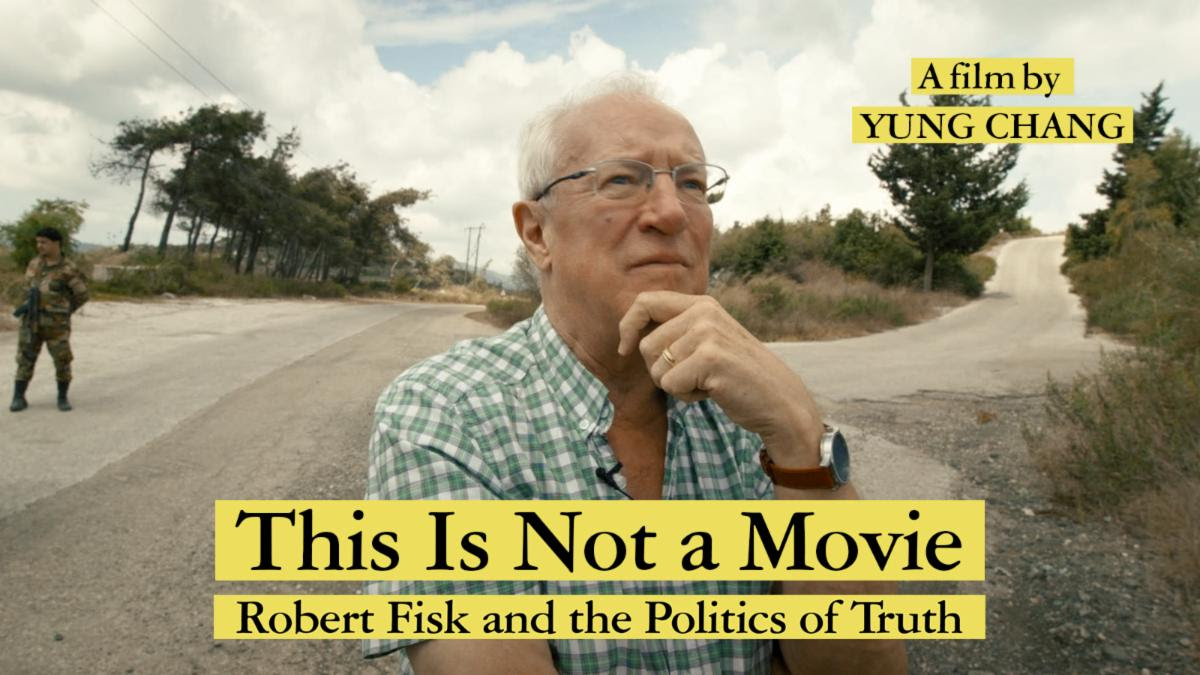 Travel alongside the late, intrepid journalist Robert Fisk as he journeys into some of the world's most dangerous conflicts in relentless pursuit of the truth.
More documentaries featured in this month's programming: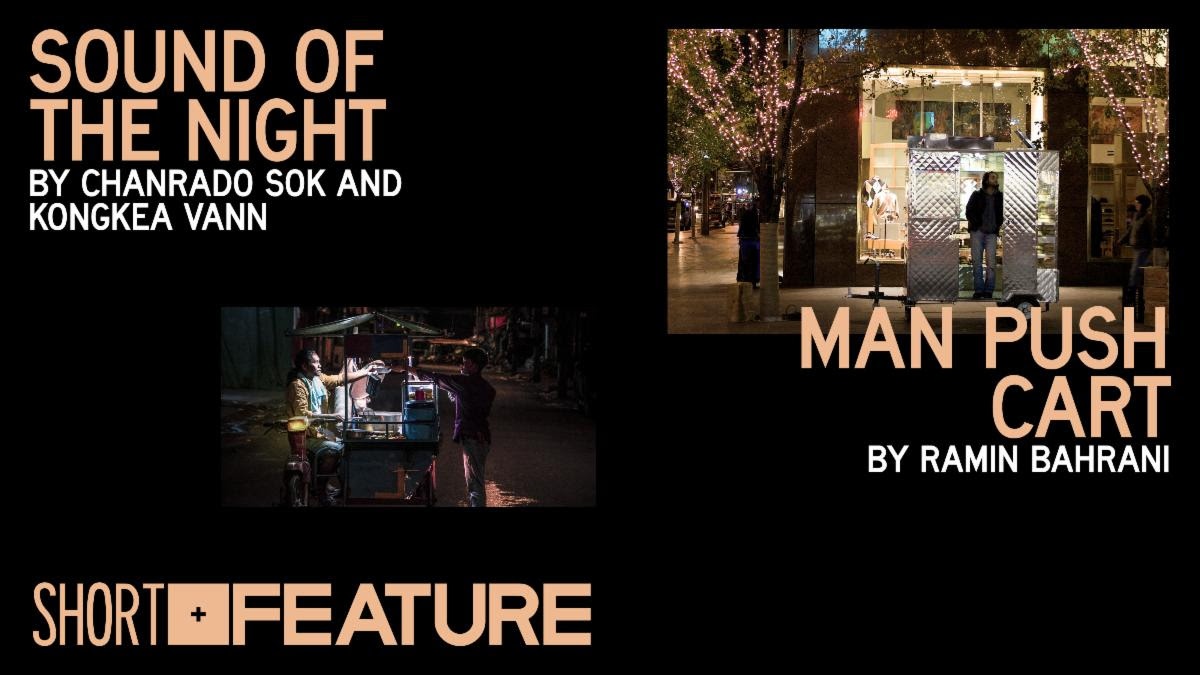 Sound of the Night and Man Push Cart
The experiences of food-cart workers offer a window into the everyday struggle of life on the margins of the big city in a pair of understated gems.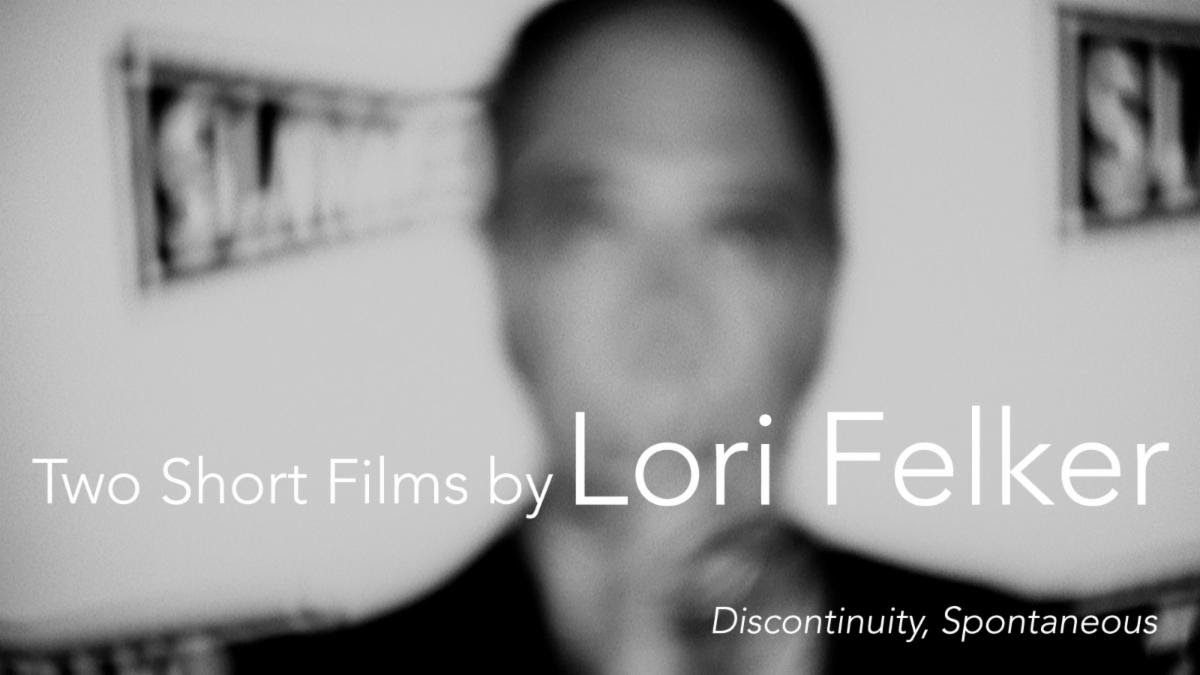 Utilizing fractured editing, cacophonous sound design, and a whole lot of (possibly imaginary) cats, Lori Felker's Discontinuity brilliantly evokes the rapidly escalating pileup of interruptions, incongruities, and absurdities that arise when a long-term couple reunite after an extended separation. While at the Slamdance Film Festival for the premiere of Discontinuity, Felker experienced a miscarriage, an incident that inspired Spontaneous, a fearlessly honest, vividly observed essay film that viscerally conveys the confusion, trauma, and surreality of an experience common to so many women.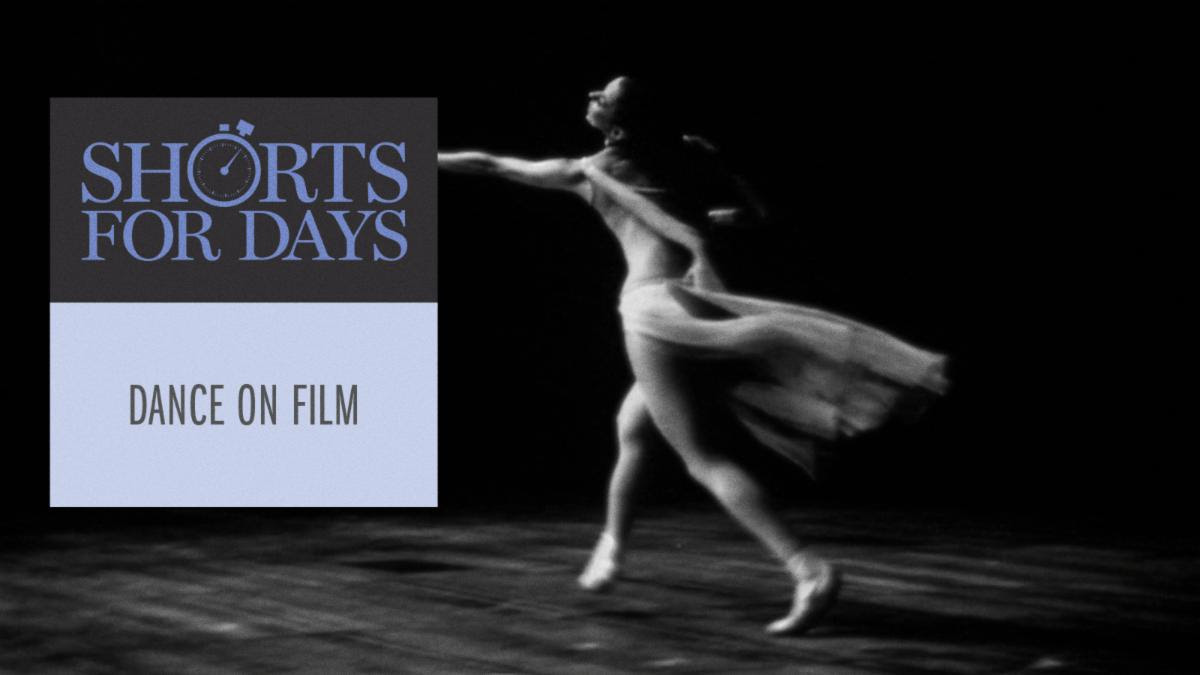 One of the world's oldest art forms meets one of the youngest in this suite of shorts that showcase the beauty, grace, grit, and endless innovation of dance in its myriad forms. Including boundary-breaking works by directors like Shirley Clarke (Dance in the Sun, A Moment in Love), Julie Dash (Four Women, Praise House), and Krzysztof Kieślowski (Seven Women of Different Ages), these films fuse dazzling choreography with the technical possibilities of cinema to heighten the ecstatic expression of the human body in motion.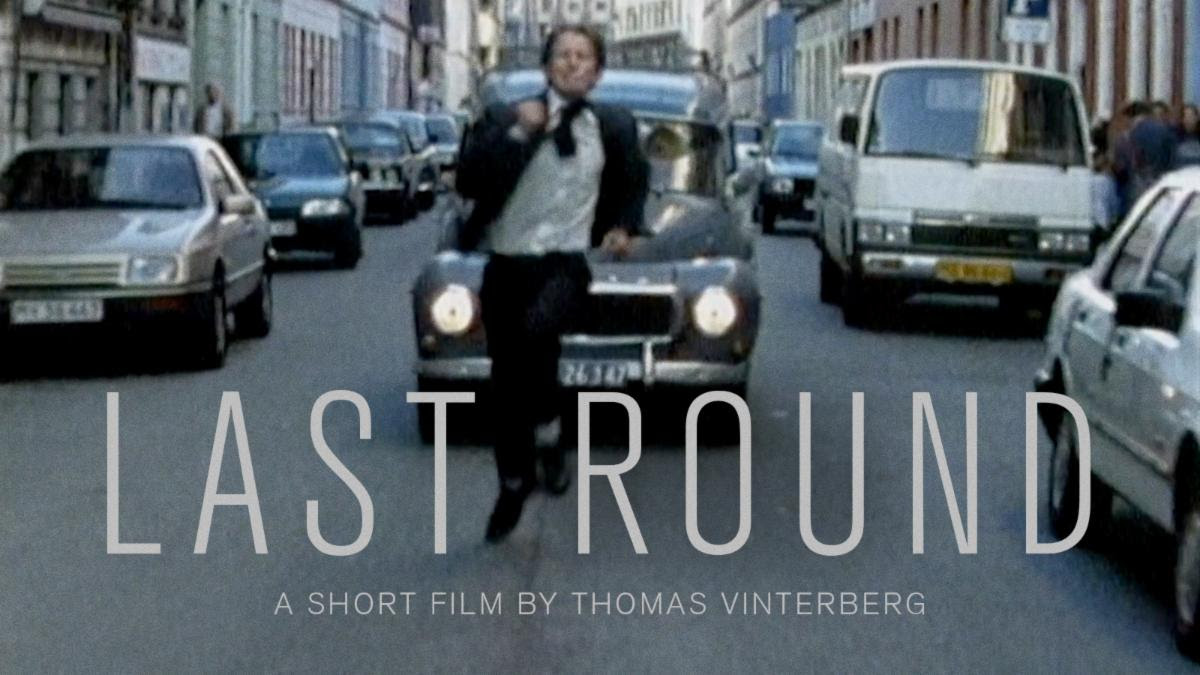 This Student Academy Award–nominated short film by future Dogme 95 revolutionary Thomas Vinterberg displays his facility for rendering the raw-nerve emotional extremes of the human experience.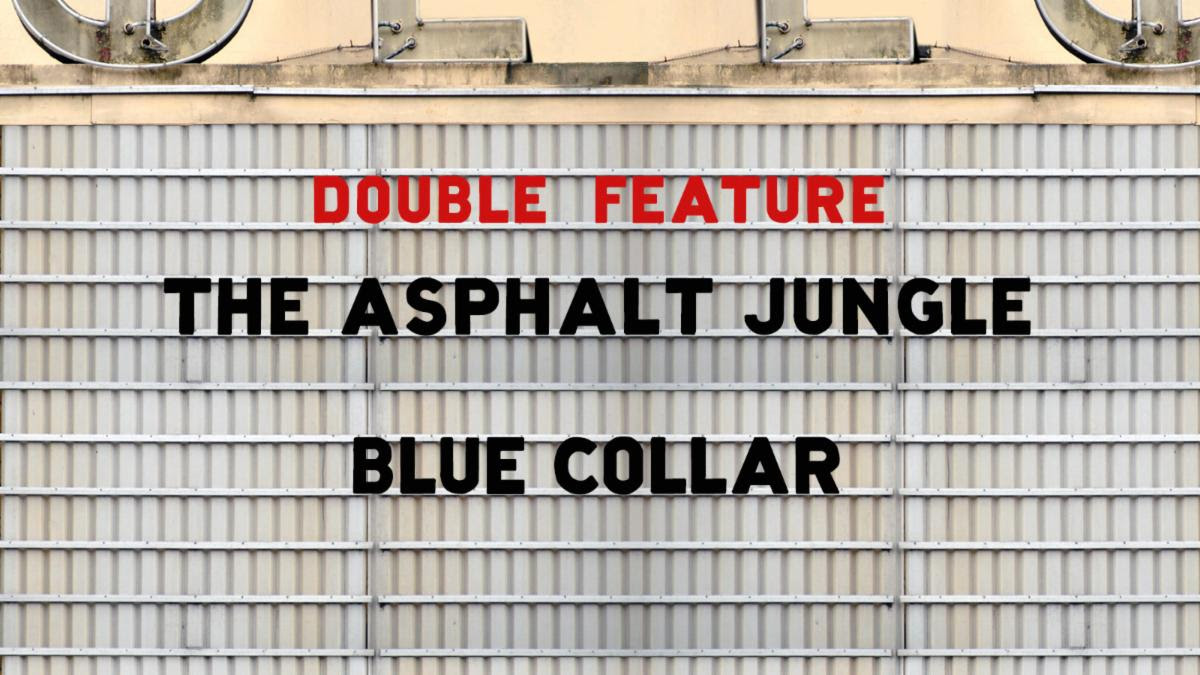 The Asphalt Jungle and Blue Collar
Two midwestern-set capers from John Huston and Paul Schrader infuse the genre with grit and fatalism.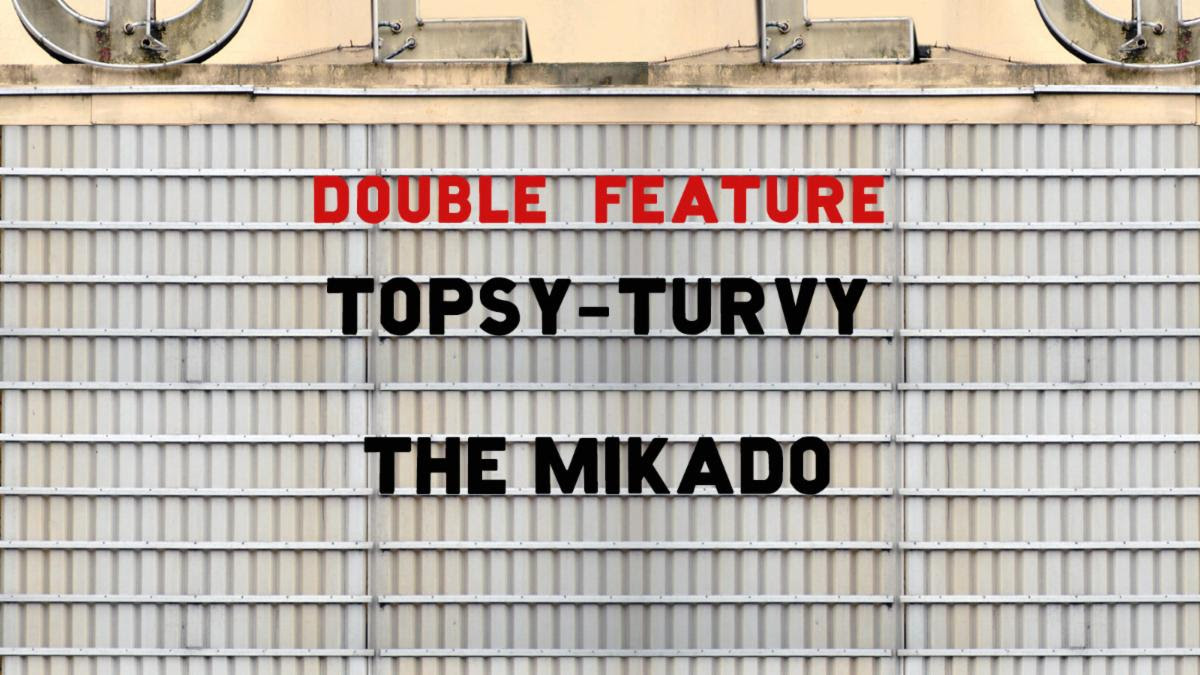 Topsy-Turvy and The Mikado
Musical-theater devotees rejoice in a dazzling double helping of Gilbert and Sullivan.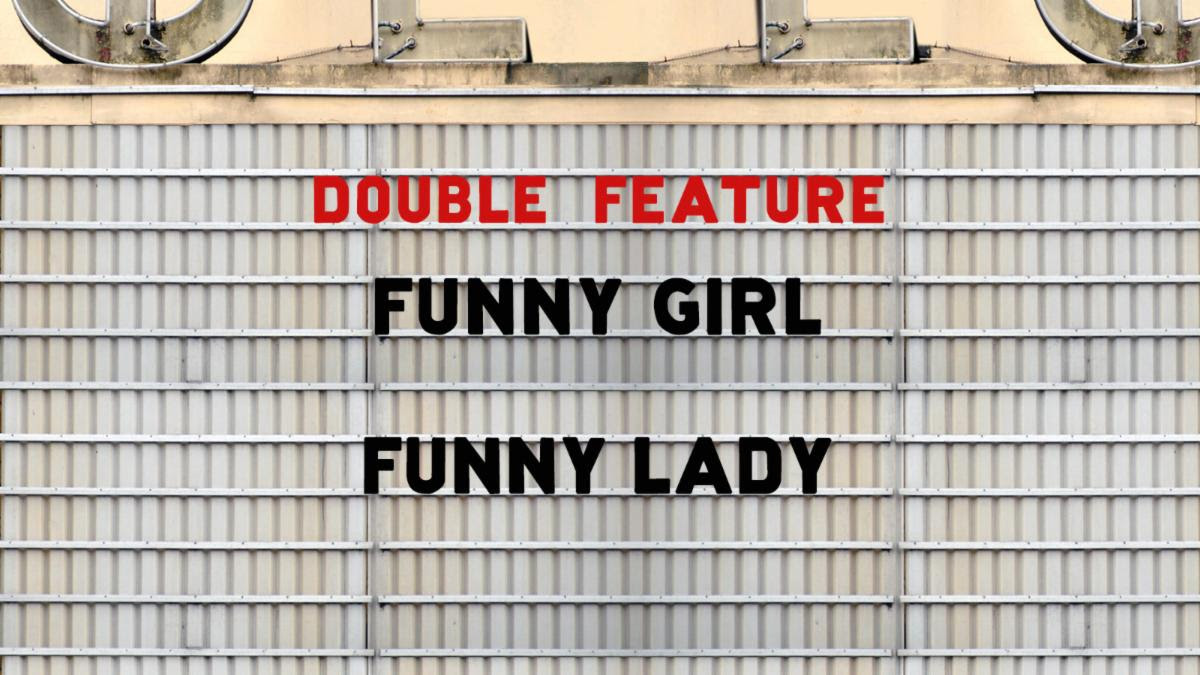 Funny Girl and Funny Lady
Twice the Fanny Brice is extra nice when Barbra Streisand steps into one of her most iconic roles in a pair of lavish period musicals.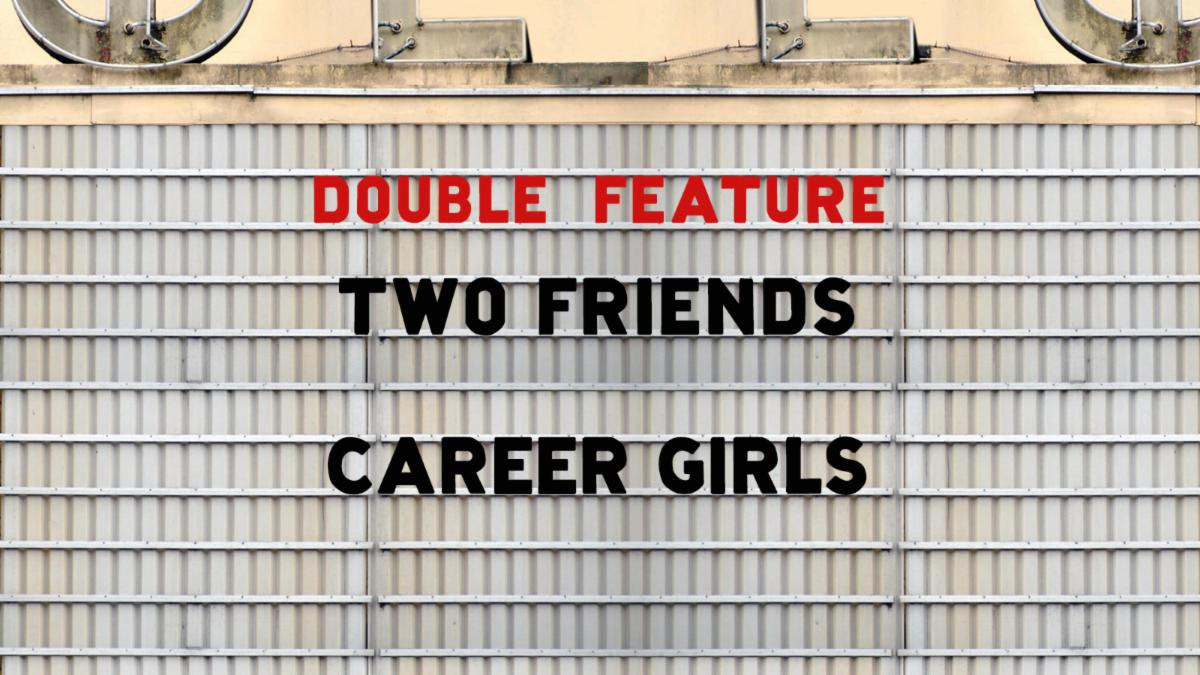 Two Friends and Career Girls
The complexities and evolution of women's friendships over time are explored with a humanist touch and playful approach to structure by Jane Campion and Mike Leigh.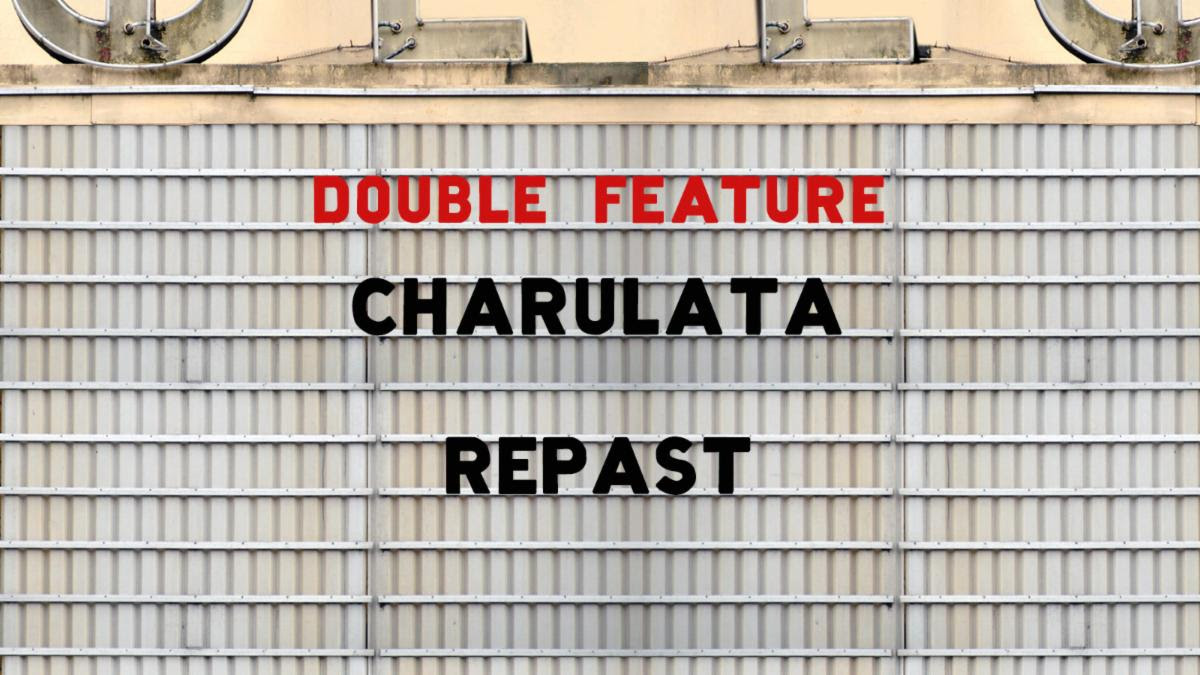 Charulata and Repast
Two women find their staid marriages upended by the arrival of an outsider into their home in a pair of acclaimed literary adaptations by master filmmakers attuned to women's lives and social pressures.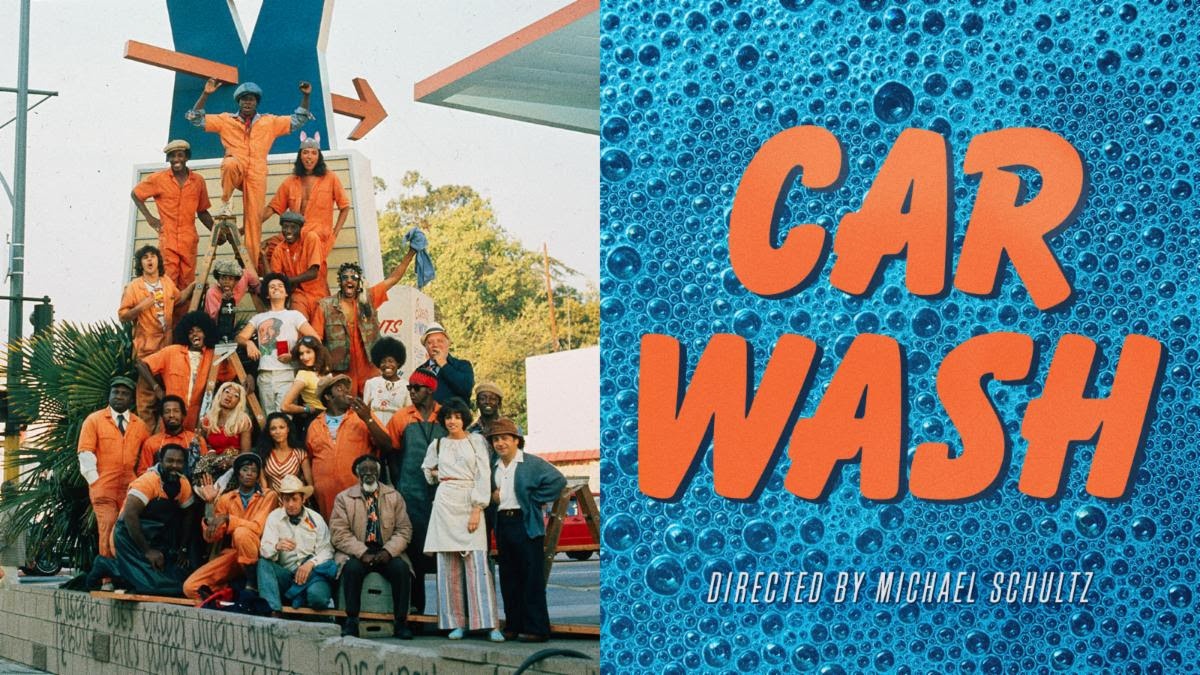 "Workin' at the car wash, yeah!" It doesn't get more awesomely '70s than this funky, freewheeling disco comedy with a dynamite ensemble cast that includes Richard Pryor and George Carlin.
*Available in the U.S. only
Ryan is the Editor-In-Chief / Founder of CriterionCast.com, and the host / co-founder / producer of the various podcasts here on the site. You can find his website at RyanGallagher.org, follow him on Twitter (@RyanGallagher), or send him an email: [email protected].
For August, the Channel will feature films from Béla Tarr, Gurinder Chadha, Jonas Bak, and more!
For July, the Channel will feature films from Henry King, Mira Nair, Hirokazu Kore-eda, and more!
For June, the Channel will feature films from Billy Wilder, Terence Davies, Fronza Woods, and more!
A podcast network and website
for fans of quality theatrical and home video releases.